SPRING CELEBRATION
Please join us in celebration of our Winter Markets & Meals for Hope 2017/18 season, and in prayers for all who will plant, grow, sustain, and harvest in 2018.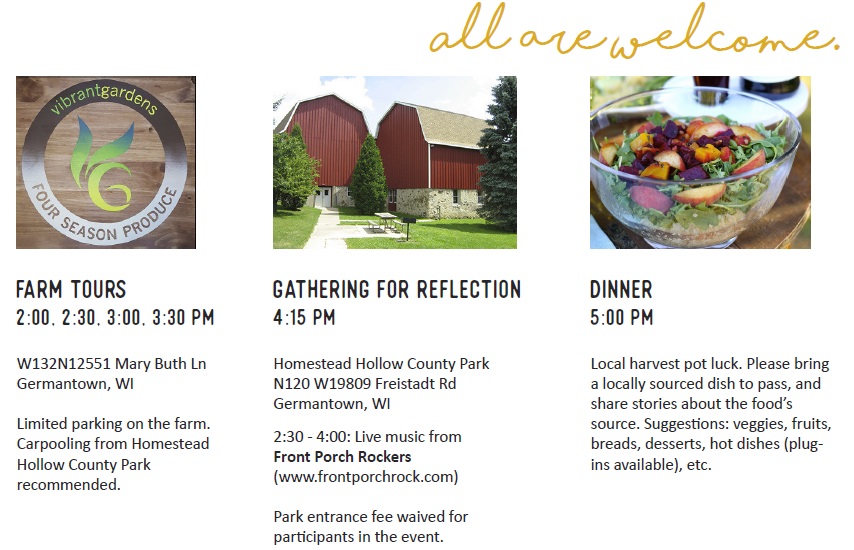 Food, Faith and Farming Network
gives voice to the sacred connections between land and people. We foster rural and urban relationships and promote earth stewardship, community, spirituality and economic justice through healthy food and sustainable farming practices. We collaborate with individuals, organizations and faith communities that share our vision.
What we do
Link food, faith and farming through educational, spiritual and community building events
Bring a spiritual perspective to the conversation in addressing food and farming issues
Connect consumers and growers, urban and rural, through activities such as Winter Farmers' Markets
Advocate for a just food system and food security for all
Promote a land ethic of stewardship and care for our common home – Earth
Partner with Harvest of Hope Fund, serving Wisconsin farmers in crisis situations
Register Online