RESOURCES
THE CURRENT SITUATION WITH WISCONSIN AGRICULTURE
Wisconsin farmers continue to face daunting challenges in today's economy. Roger T. Williams, a UW-Madison Emeritus Professor who serves as a Board Member and Treasurer of Food, Faith and Farming Network provides an overview of the 2020 situation in this article that he updates on an annual basis.
Article:
The Current Situation with Wisconsin Agriculture
---
OVERVIEW FOR CONGREGATIONAL HOSTS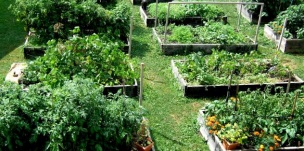 Our Winter Farmers Markets and Meals program supports farmers during the winter months by offering opportunities to sell and market their product. Our Market Coordinator reaches out to faith communities inviting them to host a market. This overview for congregational hosts explains the process in detail.
Guide:
Winter Farmers Markets Overview for Congregational Hosts
---
IDEAS TO ENGAGE YOUR FAITH COMMUNITY
The Food, Faith and Farming Network encourages faith communities to model our mission. Our "Top Ten Ideas" document offers ten ways to educate and engage your members in fostering the link between "food, faith and farming."
Handout:
Top Ten Ideas to Engage your Faith Community