PROGRAMS
SPRING CELEBRATION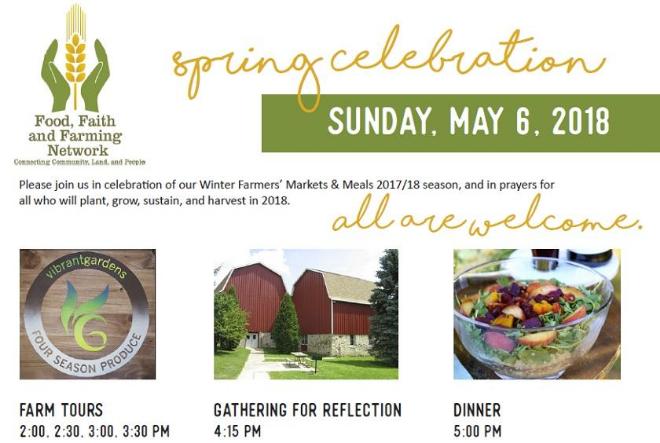 Join us on Sunday, May 6, as we celebrate our Winter Farmers' Markets & Meals 2017-18 Season and pray for all who will plant, grow, sustain and harvest in 2018. This free event will include tours of our vendor Vibrant Gardens Germantown farm. Vibrant Gardens supplies the local area with fresh, sustainable produce throughout the year. From 2:30 – 4:00, enjoy upbeat acoustic music from the Front Porch Rockers at Homestead Hollow County Park in Germantown, an old farmstead. Following the farm tours, faith leaders will gather participants together for reflection, prayer and music. The event will conclude with a pot luck meal in the barn at the park. We ask participants to bring a dish to pass that is sourced from local providers, and share the story of their sourcing of the food – or their difficulties in finding local sourcing. Suggested items are veggies, salads, fruits, breads, desserts, hot dishes. Plug-ins are available in the barn for hot dishes. Plates, utensils, etc. will be provided by Food, Faith & Farming Network. We hope you can join us to celebrate, and to learn more about the mission of Food, Faith & Farming Network. This event is open to everyone! Flyer PDF

---
RURAL LISTENING & NETWORKING SESSIONS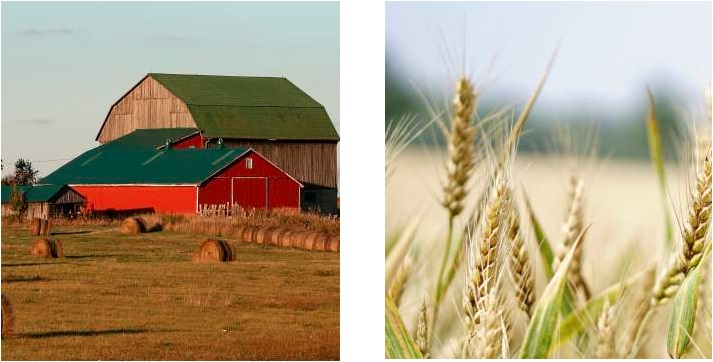 Our rural Listening and Networking Sessions have recently concluded. We will be posting a summary once analysis is completed. In the meantime, you can hear about the sessions by listening to the archive of the WRCO Morning Show which aired on Friday, March 16.
Flyer PDF:
Cultivating the Future of Farming & Rural Life Gatherings Brochure
---
WINTER FARMERS' MARKETS & MEALS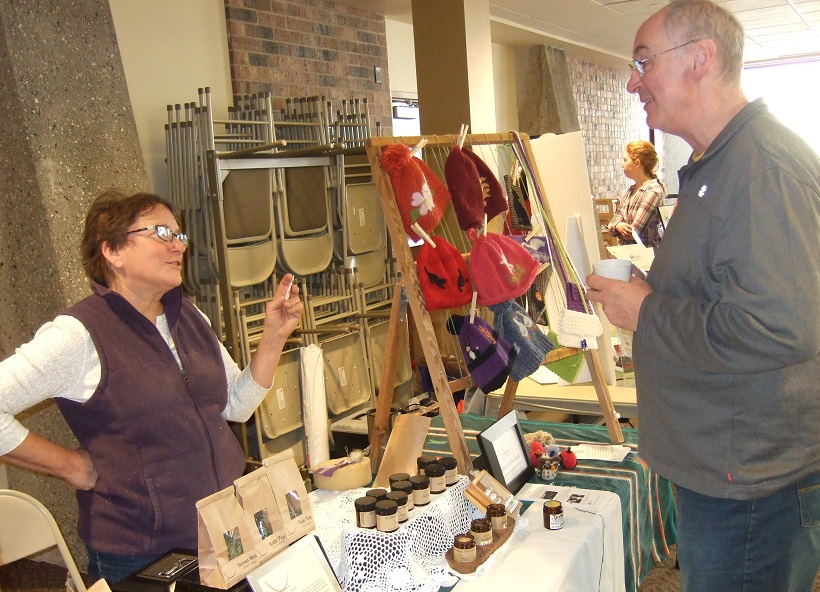 Food, Faith and Farming Network links farmers to consumers through our Winter Farmers' Markets & Meals. Our markets are held in local faith communities in the Madison and Milwaukee areas of Wisconsin. These markets and meals have provided farmers with increased production and sales and marketing opportunities in the winter season while educating urban consumers about the importance of buying locally-raised, sustainably-produced food. Our vendors share a percentage of their proceeds with the Harvest of Hope Fund, an initiative that offers financial help and hope to farm families in financial distress.
Questions? Contact our Market Coordinators.

Madison: Luke Lippert, lucas_lippert@hotmail.com, 415-810-4602
Milwaukee: Linda Sheridan, lsheridanfffn@gmail.com, 608-513-5805
---
RELATED EVENTS

Flyer PDF:
Family Farm Defenders Annual Meeting Flyer