NEWS AND EVENTS
WINTER FARMERS MARKETS
As congregations start to gather again after a year of worshipping virtually, event calendars are eagerly being filled as well. Winter Farmers Markets are a wonderful way to foster the fellowship we have all been missing! Sponsorship of the winter market program in the Milwaukee/Waukesha County area for the 2021-22 season is underway. We invite you to join us by hosting or attending one of our markets. We couldn't be happier to continue nurturing awareness of, and expressing gratitude for, the source of our food.
Our priorities are to support local farmers and producers, and to educate the congregations and communities we work with on the importance of buying locally sourced and sustainably grown products. We look forward to seeing you at the markets and farm-to-table brunch events in the 2021-22 season.
In the meantime, please continue to support our loyal vendors by placing direct orders. A listing can be found on our Programs page.
Interested in hosting a market? Excited to know more? If you have questions, contact our Milwaukee Area Winter Farmers Market Coordinator, Lynn Parkhurst, lynnparkhurstfffn@gmail.com. Click on this link for more information including the 2021-2022 schedule.
GARDENING PROJECT ANNOUNCED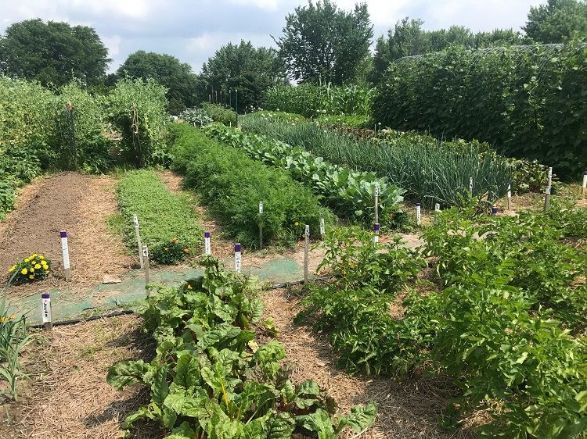 It is with great pleasure that we announce the introduction of our Gardening Project. Master Gardener, Jeff Wild, retired pastor at Advent Lutheran on Madison's West Side, has agreed to volunteer his time to foster the development of congregational gardens with Wisconsin faith communities. The goal of this project is to encourage faith communities to grow healthy produce for congregational members and for the wider community through local food pantries.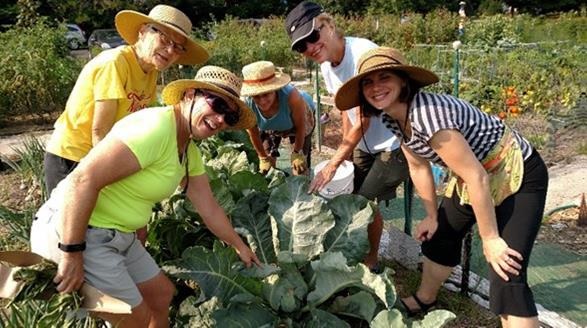 Establishing congregational gardens further benefits faith communities as they train and educate congregants in sustainable gardening techniques and deepen their relationships with each other. The hope is that through gardening projects congregants will nurture the relationship between the food they eat and their faith's calling to care for God's creation. We also encourage congregations to incorporate the principles learned through gardening into their mission statements.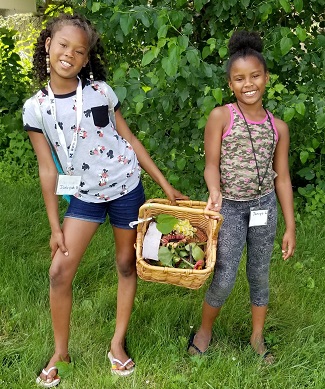 Jeff Wild has a wealth of experience in developing gardens. He founded the Madison Christian Community Food Pantry Garden early on in his tenure as pastor at Advent Lutheran. The garden has grown to be one of the best congregational gardens in Wisconsin. Representing Food, Faith and Farming Network, Jeff will be visiting existing gardens to conduct in-depth listening sessions, offering consultation aimed at starting or improving gardening efforts, and gathering garden managers to share best practices and support each other.
He will also be compiling a list and map of congregational gardens in southern Wisconsin, conducting and sharing the results of a survey, and exploring ways to encourage collaboration between rural and urban congregations around gardening efforts.
If you would like to share the story of your congregation's gardening project, participate in the survey or consult with Jeff, contact him at jtwild@gmail.com.