NEWS AND EVENTS
2022 SEED MONEY APPLICATION NOW AVAILABLE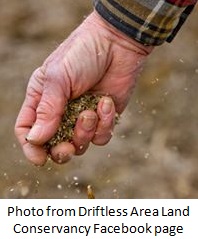 At our Seeds of Hope Celebration on December 3, we announced that we are once again inviting applications for Seed Money for new initiatives that extend our mission in Southwest Wisconsin and address the issues raised in our Rural Listening/Networking Sessions held in 2018. We are accepting applications for projects in the following counties: Green, Iowa, Lafayette, Grant, Sauk, Crawford, Vernon, and Richland.
If you are interested in applying, know that the maximum amount of funding per project is $1500; the deadline for applications is Friday, January 28, 2022; and awardees will be notified by February 25, 2022.
Our application requests that you share your project goals, expected results, project timeline and budget as well as other details. You can download our Application for Seed Money in your preferred format: (PDF) (WORD).
While we highly recommend applying for projects that are stated as priorities on our application, other worthy initiatives will be considered. In addition to evaluating whether a project meets our mission and our priorities, the following criteria will be considered: the project 1) addresses a significant community issue; 2) outlines a thoughtful, innovative plan to confront the issue; 3) builds a network of individuals/groups to collaborate on the issue and 4) demonstrates energy and commitment to achieve stated goals.
We are grateful to the Sinsinawa Dominicans, Compeer Financial and individual contributors for making this initiative possible. And we are grateful for all who are working to support our farmers and build vibrant rural communities in Southwest Wisconsin.
SEEDS OF HOPE CELEBRATION A SUCCESS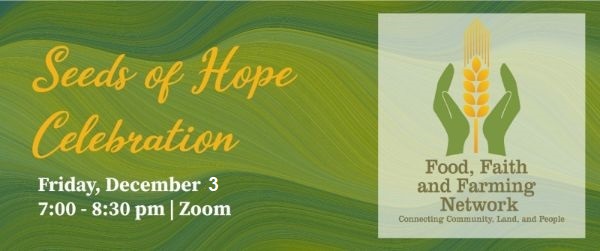 We celebrated the work of our 2021 Seed Money recipients on Friday, December 3 from 7:00-8:30 pm via Zoom. Roger Williams, UW-Extension Professor Emeritus and Network Board Member and Treasurer, started the evening with a brief update on Food, Faith and Farming Network. We then heard our 2021 Seed Money recipients' stories. They inspired us with their passion and commitment to building vibrant and sustainable rural communities. All who attended were reenergized as they heard about projects they had been unaware of and reconnected with others in their networks. All are looking forward to building new relationships with each other. The program left attendees with gratitude for the work being done and hope for the future.
Roger ended the evening with an aknowledgment of all of the good work shared by our presenters. He announced that we will again be offering Seed Money in 2022 thanks to the generous donations of the Sinsinawa Dominicans, Compeer Financial and our individual donors. He also informed attendees that Food, Faith and Farming Network would like to expand this program so will double any donations earmarked for the Seed Money Initiative up to $4,000 through the end of 2021.
If you were unable to join us on December 3rd, you can access a recording of the event here.
Links to the application for 2022 Seed Money are provided above. We encourage you to share the application with your networks.
To donate, go to our Support/Join tab or click here.
BACKGROUND ON SEED MONEY INITIATIVE
In early 2018, Food, Faith and Farming Network held a series of listening/networking sessions with farmers and community members in Southwest Wisconsin. The sessions resulted in the Network establishing a Seed Money Initiative to support projects that address issues raised in the sessions. The number of projects and total amount of Seed Money distributed has steadily increased, growing from a total of $8,595 given to 6 programs in 2019 to a total of $12,700 to 10 projects in 2021. Descriptions of the projects we have supported since 2019 be found here.
We are grateful to all who are working in Southwest Wisconsin to support our farmers and build vibrant rural communities.
NEW BOOK BENEFITS THE NETWORK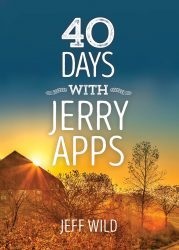 Jeff Wild, our Master Gardener, is the author of a recently published book, Forty Days with Jerry Apps. The book provides daily reflections on quotes from Jerry App's prolific writings on growing up in rural Wisconsin. We are grateful to Jeff for generously donating 50% of the proceeds from the sale of the books to Food, Faith and Farming Network. Jeff hopes that "readers will find kernels of meaning in these meditations which will lead them to wonder, to explore, and to make connections in the time and place that they inhabit." To order the book, go to www.littlecreekpress.com. To contact Jeff, email him at jtwild@gmail.com.